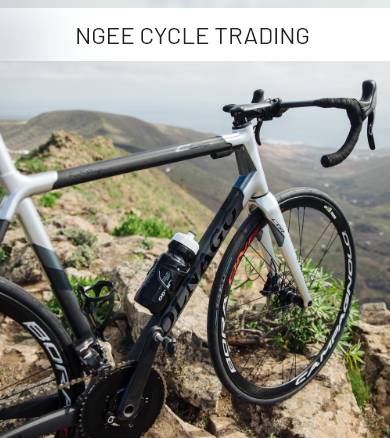 Founded in 1989, from a small private company, NGEE CYCLE TRADING SDN BHD has become one of the leading distributors of premium and performance cycling products in Malaysia. It was founded by a passionate cyclist, a bicycle enthusiast, and now an entrepreneur – Mr. Ben Tan.
With our 17,000 sq. ft centralized warehouse and headquarters located in Selangor, the company has about 40 well-experienced and trained personnel who share the same vision as our Managing Director and strive to deliver best products and services to the local market.
The company maintains close working relationships with, and supplies to a vast dealer network of more than 120 retail outlets throughout 14 states in Malaysia. Among these outlets, up to 35 of these dealers are specialist in the premium high-end goods and services segment. The valuable insights received from these specialist and other dealers alike, allow NCT to identify, manage and meet all dealers and end consumer expectations.
Apart from that, NCT owns and operates 3 retail chain outlets named Pedalspot, and through these outlets, we gain valuable insights to better understand the end consumers and to ensure NCT maintains its position in the forefront of the market.